Mi amiga Paula tiene un sorteo en su blog sobre el libro personalizado "OWL Always Love You". Los libros personalizados son tremenda manera de motivar a los niños a leer, especialmente para aprender Inglés. Pueden leer su reseña y participar del sorteo abajo, o leer la reseña en su blog.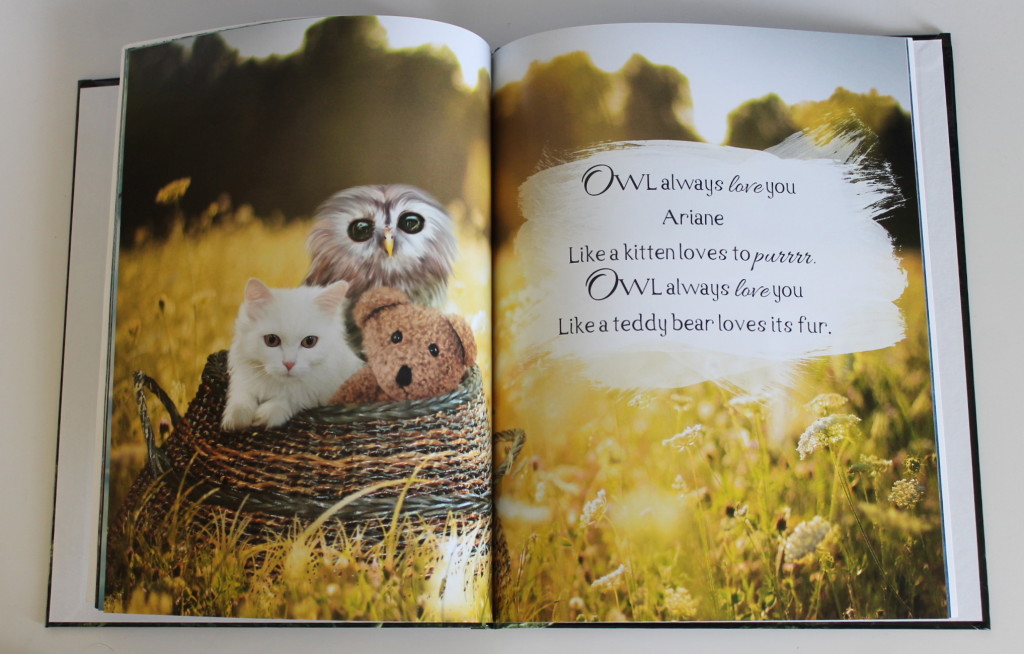 The "Owl Always Love You" personalized book from Flattenme is the perfect gift for any child and I can assure you they will not tire of reading it or having it read to them over and over again. Kids just loves seeing their name on the pages and this book will become a keepsake that your child will read to his children when he grows up. Super cute owls and fantastic realistic images paired with rhyming verses remind your child how much you love him with the turn of each page.
There is nothing like a personalized book to encourage and motivate a child to read. When a story speaks directly to your child and when your child finds him or herself immersed in the story the words on the paper just take a whole new meaning and awaken his imagination and reinforce reading as a way to learn about new things, embark in new adventures and make friends.
When it comes to personalized books there are many options out there but my favorite one, by far is Flattenme. Out of all the personalized books I have seen Flattenme has the best quality, the illustrations are just beautiful, the stories are engaging and the books are well made. We first fell in love with the Flattenme personalized books when we got both of my kids their own personalized book with their picture. You can check a review of the mermaid book and the wood fairy book here.
You can visit Flattenme's website to get your "Owl Always Love You" book or to check out their other amazing personalized products among them the award winning Flattenme personalized books with your child's picture on them. Flattenme magically transform your little one into a superhero, mermaid, pirate and more by using your child's face and name throughout the story. They also have personalized T-shirts and lots of other things and their products are amazing! Seriously if you have not seen them you need to check them out.

Disclosure: YoSoyMami.com is not responsible for this giveaway if you have any questions contact paula@growingupbilingual.com.
Giveaway!
Win your own personalized copy of "Owl Always Love You" from Flattenme and Growing Up Bilingual. Giveaway open to US residents 18 and older. Enter the giveaway by following the instructions on the Rafflecopter below: