Haz clic aqui para la versión en Español.
Tell me if this has happened to you:
You send your kid to school with 3 pencils and only 2 return.
The lunchbox returns with a cup that does not belong to your kid.
The teacher puts the shoes of another kid on yours.
It's a fact that our kids' stuff get lost, whether it's at home, the park, or at school. We also have to admit that it's very difficult for the teachers to identify all of their students' belongings. We try to identify them, but they wear off or fade with use. That "permanent" marker is not so permanent after washing the cup 20 times.
Several years ago I discovered the solution to all of these problems: Mabel's Labels. These are the best labels I have found, by far. First of all, they're gorgeous, but most importantly, they don't fall off and are water and heat proof!! I used to print out my own labels on the computer, but since they are made of paper, I couldn't put them in cups, because as soon as I washed them, they wore off and got ugly. These are made of a special material and glue that resist washings and even the microwave.
Mabel's Labels was created in Canada by 5 moms that had the same problem as we do. I have been fortunate to know Julie, Tricia and Caitlin virtually for several years thanks to my previous blog, Zelma's Workshop, and I know that they are hard-working moms with good values, just like us.
They have labels for EVERYTHING! Besides the normal rectangular labels, which come in 2 sizes, these are some of my favorites:
These labels are placed on the clothes' tags. I don't know how they do it, but they resist wash after wash!! I didn't believe it until I saw it on lil man's clothes.
These are round labels that are placed inside the shoes in the heel area. They don't fall or wear off, even with sweaty socks!
These labels are blank and you can write whatever you want with a permanent marker. They are made with the same material as the rest of the labels, so they resist washings and the microwave. It's perfect for those last-minute labeling needs!
They have tons more products, from custom canister and spice labels to 411 wristbands or allergy alert labels. Visit their website to see their complete catalog.
They also have combo packs with a variety of products, so you can try them out at a discounted price without having to buy each individual product. For example, for back to school, they have the Ultimate Back to School Combo, which includes the following:
40 Skinny Minis (small rectangular)
50 Tag Mates (for clothes)
16 Shoe Labels (for shoes)
2 Teeny Tags (for the book bag and/or lunchbox)
They have different offers throughout the year. You can find the current offers in their home page.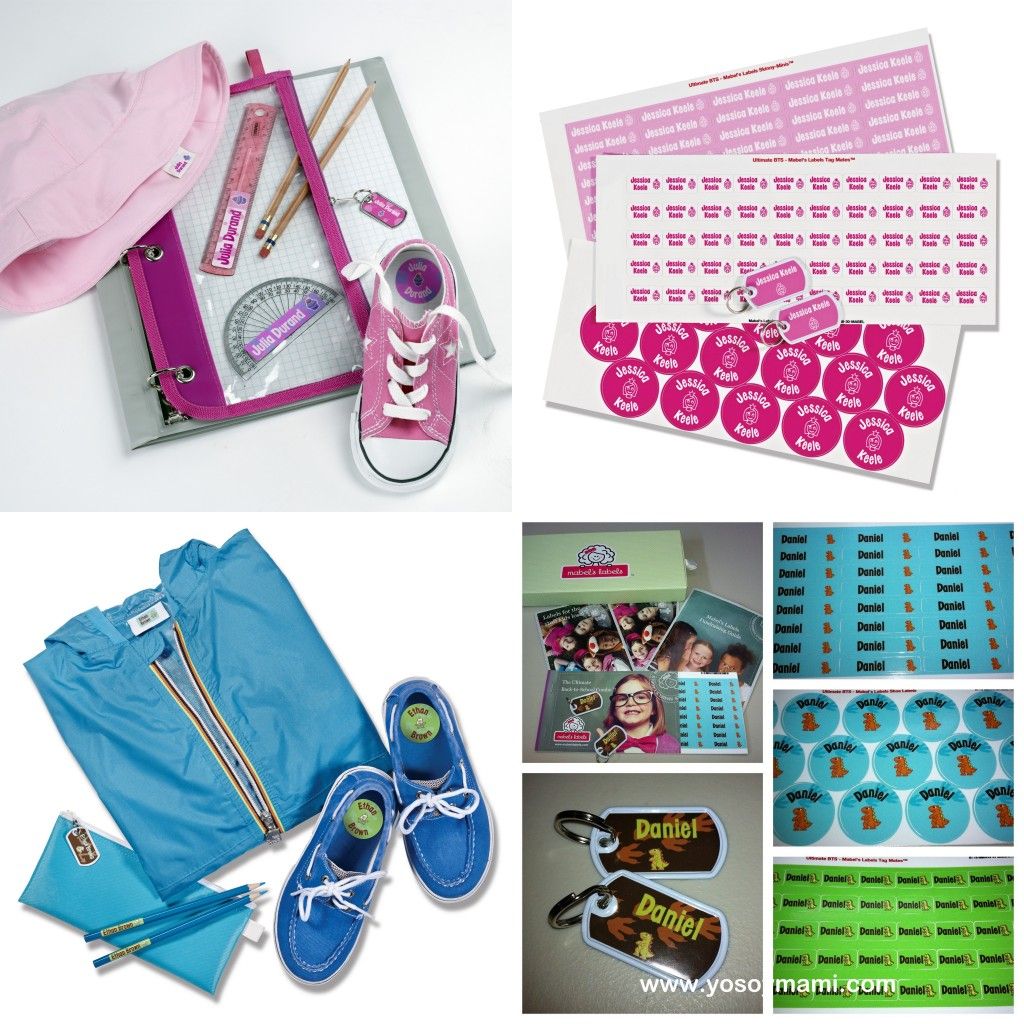 You can see more pics in my Google+ album.
Note: This post contains affiliate links.